Turacos for Sale or Trade
Turacos for Sale or Trade
Price: $500.00
REFERENCE ONLY: Animals listed have been sold or removed.

Name:

Davis Lund Aviaries

Posted:

06/07/2022

Location:

Oregon
ID #27633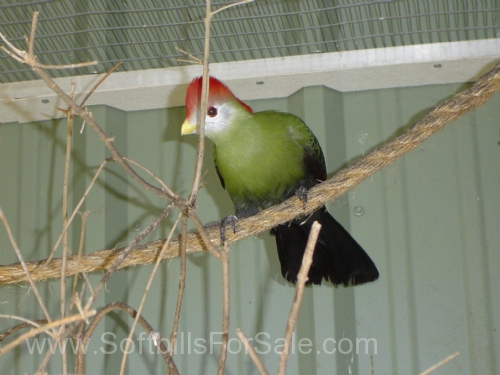 Two White Cheek Turacos - Sibling chicks,tame, handraised, DOB May 2022 - . $500 each, $900 both.

Two mature, male, sibling Red Crest Turacos available for sale or trade. Both are parent-raised in large outdoor aviaries, not tame. Sexed by An. Genetics. DOB 2020 & 2021. Beautiful, active birds! $350 each, $650 both.

Sorry, Pick-up only - no shipping at this time - thus the steeply discounted price. Must be picked up from Oregon area.

Located near Eugene, Oregon. Trades for other softbills or exotic finches considered. Check out my website for turaco & softbill information.